From The Gutter To The Starz
It's overkill of course, but here's
another
post, it's all happening here just now! I've sat on this post for a few days now, but i'm just going to lose track of my uploads if i wait any longer.
We begin this journey in the gutter, with the tasteless but tasty "Hillside Strangler!" 7" by THE HOLLYWOOD SQUARES from 1978. Menacing greasy rock'n'roll from the heady days of Punk Rock.
THE HOLLYWOOD SQUARES - Hillside Strangler! 7" (1978) USA
http://rapidshare.com/files/13385337/Hollywood_Squares_-_Hillside_Strangler_7____USA-1978_.rar
Some more in a similar vein now, we are proud to bring you the sleazy nihilistic sounds of The Alley Cats. This is their 1st (and best) release, the excellently titled "Nothing Means Nothing Anymore" in all it's crackling glory.
THE ALLEY CATS - Nothing Means Nothing Anymore 7" (1977) USA
http://rapidshare.com/files/13405598/ALLEY_CATS_-_Nothing_mea
ns_nothing_anymore_7___USA-1978_.rar
Next we head off to the frozen North, from whence came Sweden's Axe Witch. We've posted a couple of their earlier releases here before. This is their full length debut, "The Lord Of Flies" from 1983. No nonsense Heavy Metal delivered with aplomb by viking lunatics. Who could ask for more?
AXE WITCH - The Lord Of Flies (1983) SWEDEN
http://rapidshare.com/files/13699321/AXEWITCH_-_The_Lord_Of_Files__Swe-1983_.rar
A few requests taken care of now. Firstly, here's the debut album by Liverpool's own Spider. This hard boogie outfit were on the verge of hitting the big time throughout the early '80's, but record company politics screwed their chances in the end. Proper hard nosed heads down heavy rockin bluesy boogie woogie bluster!
SPIDER - Rock'n'Roll Gypsies (1982) UK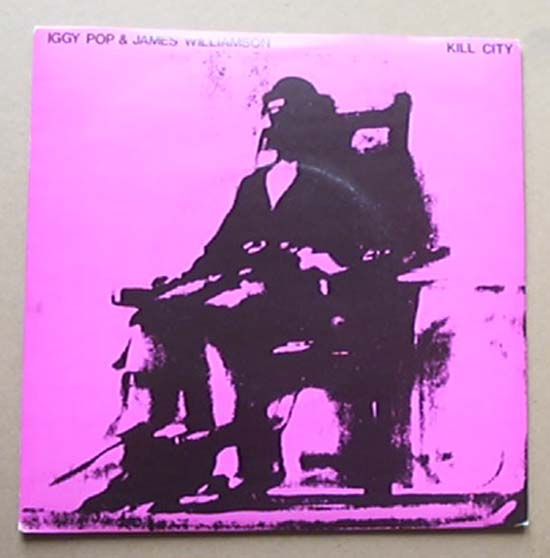 http://rapidshare.com/files/13376271/Spider_-_Rock_n_Roll_Gypsies__UK-1982_.rar
Staying in the UK for the moment, here are a pair of 7"s from the excellent Limelight. We posted their debut LP here a while back and you folks seemed to enjoy it's "
classic-Rush-but-heavier
" stylings, so here you go, have some more! "Metal Man" predates the LP, and is a different version from the one on the album. "Ashes To Ashes", was the last release from the band, with a 2nd LP in the can they were dropped by their label, and went their seperate ways never to be heard from again. Here's why they remain so highly regarded.
LIMELIGHT - Metal Man 7" (1980) UK
http://rapidshare.com/files/13850378/Limelight_-_Metal_Man_7____1980_.rar
LIMELIGHT - Ashes To Ashes 7" (1982) UK
http://rapidshare.com/files/13852441/Limelight_-_Ashes_To_Ashes_7____1982_.rar
Some more NWOBHM thunder now, and, as promised, the "Breaking Strain" Mini LP from Le Griffe. This was their final release from 1984, great stuff it is too, from a band who died too soon. Their two earlier EPs are posted 'round these parts too, that's all she wrote. Enjoy 'em.
LE GRIFFE - Breaking Strain (Mini LP) (1984) UK
http://rapidshare.com/files/13545009/LE_GRIFFE_-_Breaking_Strain__1984_.rar
Across the pond now, here's the excellent sole release by Alaska's Snow White. This was released on 12" black vinyl with the same tracks on both sides in a
really
limited run as a promotional taster for a proposed album release which never materialised. Hooky melodic Heavy Metal with some incredible guitar playing, this fella made those six strings sizzle!
SNOW WHITE - Snow White 12" EP (1985) USA
http://rapidshare.com/files/13861865/Snow_White_-_Snow_White_12____USA_-_85_.rar
Finally, an odds & ends assortment from the much missed Starz. Starz should have ruled the world with their catchy flashy Hard Rock, but the world can be an ass sometimes and failed to embrace 'em in sufficient numbers, so four great albums is all we had from them. Until 1987 that is, when Performance Records released this little beauty. Half the tracks are demos from the days before the band got signed, the remainder are from the period after the band were dropped, great stuff from a classic band.
STARZ - Do It With The Lights On (1987) USA
http://rapidshare.com/files/13710980/Starz_-_Do_It_With_The_Lights_On.rar
Whew! enjoy!!