Old Favourites & New Beginnings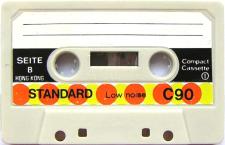 Wow, Time Traveller's given me a set of keys for this blog!
You get the beers, i'll sort out some good old time music and we'll have us a party!
Here's the deal : Time Traveller Blog will now be focussing on the psych & prog side of things, for those of you who like things a little louder, this is the place to be. Hard Rock, Heavy Metal, NWOBHM, Punk Rock , Southern Rock, Hardcore : if it was loud & proud back in the day, we'll be resurrecting it here for your delectation and education.
Welcome aboard, hope you enjoy the ride!
For openers, we've cast the net a little wider than just the NWOBHM posts you've come to expect.
Here's an international selection of goodies from the glory days of Heavy Metal.
First up, here is the first recorded work by Sweden's mighty Axe Witch! This predates their awesome "Pray For Metal" EP, which will be appearing here soon too. Check out their version of "Beyond The Realms Of Death".
AXE WITCH - Demo (1982) Sweden
http://rapidshare.com/files/11124006/AXE_WITCH_-_Demo__1982_.rar
Taurus were a British band who deserved more luck than they had, aside from this session and one track on a compilation album called "Metal Explosion", they released nothing else during their lifetime. An abject lesson in why record company people are morons.
TAURUS - BBC Session (1980) UK
http://rapidshare.com/files/10931180/TAURUS_-_BBC_Session__1980_.rar
Here's the sole official release by Romans Astaroth. This came out on the respected Dutch Rave-On label in 1985, but the bands career was scuppered when the label went bust shortly after. These dudes dressed up like centurions and had swords and helmets and such, but they weilded their guitars with deadly intent too!
ASTAROTH - The Long Loud Silence (Mini LP) (1985) Italy
http://rapidshare.com/files/11117945/Astaroth_-_the_long_loud_silence_Mini_LP__1985_ITA_.rar
Back in Blighty again, Limelight were tipped for great things. After a couple of 7"s they released this album, great NWOBHM with some terrific proggy touches, reminding at times of Rush in their pomp, but harder edged than the Candians when it was called for too. A nice one, very recommended!
LIMELIGHT - Limelight (1980) UK
http://rapidshare.com/files/10971127/Limelight_-_Limelight__1980_.rar
A one off release now from Sweden's Zone Zero. I know nothing about this lot, the title of their single is "Win Or Die", it's that simple.
ZONE ZERO - Win Or Die 7" (1982) Sweden
http://rapidshare.com/files/11120189/Zone_Zero__SWE__-_Heavy_Metal_7___1982.rar
Finally for now, here is Le Griffe's 2nd EP "You're Killing Me". This mob are really underrated. This EP and their other, "Fast Bikes" (find it over at Time Traveller), are hidden gems. I'll post their sole album at a later date too.
Good meat & potatoes Metal, with some really catchy hooks and some tasty guitar.
LE GRIFFE - You're Killing Me EP (1984) UK
http://rapidshare.com/files/10966365/Le_Griffe_-_You_re_Killing_Me_EP__1984_.rar
As per usual, no pw necessary, txt files and art included in the rars.
Your comments and requests are welcomed and encouraged, hope you enjoy this first taste of the new (hopefully improved), "Otherwise".
And remeber : "If It's Too Loud, You're Too Old!"